SCIENTIFIC POSTER
Powerful Assays Enabling Protein Phosphatase Drug Discovery
Discover More With Our Latest Poster
"Sox-based Sensor Phosphopeptides for Continuous, Homogeneous, and Quantitative Monitoring of Protein Phosphatase Activity"
Protein phosphatases are an important drug target in the development of cancer therapies as the overexpression of these proteins can activate signaling pathways and promote tumor development.
While phosphatases were once considered a challenging drug target, new advancements have created a renewed focus on tyrosine phosphatase-targeting therapies. Development of these drug candidates creates a need for robust assays that monitor phosphatase enzyme activity.

Harnessing our PhosphoSens® technology using novel Sox-based phosphopeptide substrates, we developed assays to understand protein phosphatase activity. Watch as Susan Cornell-Kennon describes the development of these assays including our performance measurements, new assays for important cancer targets, and our phosphatome profiling services.
Sr. Scientist Susan Cornell-Kennon walks you through a preview of the poster.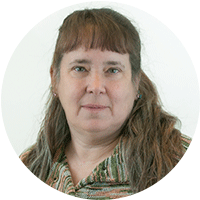 Susan Cornell-Kennon, Senior R&D Scientist
Susan is a Senior Scientist that has been with AssayQuant for over 7 years. She has over 30 years of experience in drug discovery and assay development.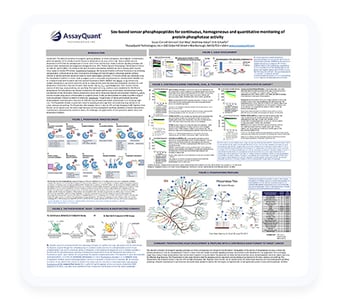 Download now and uncover deeper insights for every stage of your drug discovery research